Learn more about our Nurse Injector in your area.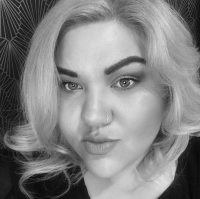 Maranda Ah Sam
Registered Nurse
Hi my name is Maranda I am a Registered Nurse and have a passion for the cosmetic nursing industry.
I love my job and I am committed to doing the best for my clients. cosmetic nursing is truly an art and I love seeing results based treatments.
My main business operates from a new boutique discrete salon in North Canterbury just 20 minutes north of Christchurch. We offer a wide range of services including Cosmetic Injectables. We believe in educating clients to make informed decisions for themselves. An ethos I take to all my clinic locations.
Please contact me by mobile 021 455 057 or DM via my Facebook page to book your FREE assessment.
Locations: Kaiapoi, Christchurch, Twizel, Queenstown & Auckland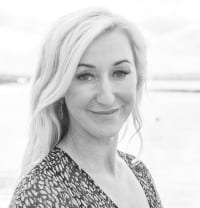 Lise Booth
Registered Nurse
Hi I'm Lise, I am a qualified Beauty Therapist and Registered Nurse.  I have worked in the industry since 2003. I am passionate about cosmetic injecting and appearance medicine.  I was fortunate to be trained by Dr. Paul Weaver and enjoy having his clinical oversight as an independent injector. My 2 sons and I live in Napier.
For me, it's a huge privilege to work closely with people, to inform and educate about treatment options and provide a safe, professional service for optimal treatment outcomes.
https://www.coastaesthetics.co.nz
Locations: Napier, Palmerston North,  Masterton,  Dannevirke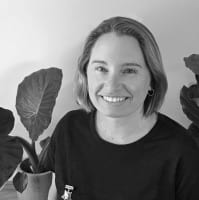 Ange Crozier
Registered Nurse
My name is Angela and I am Registered Nurse with more than 20 years clinical experience working in surgical, burns and plastics.
More recently I have broadened my scope of practice and completed training in cosmetic injectables using Botulinum A toxin for relaxing and smoothing facial lines. I am passionate about offering this treatments as it  offers results that see my clients happier and more self confident in their own skin.
I will be working out of 'Lovesoul Beauty and Spa' on Tuesdays and Saturdays. To make an appointment or for enquiries please call me on 021 166 9460.
Please go to smoothconfidence.co.nz for more information my service.  I look forward to talking with you about your individual needs and making a tailor made treatment plan for you.
Location: Waimauku, North West Auckland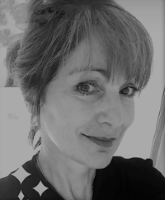 Donna Mita
Registered Nurse
Hello my name is Donna, I am a NZ Registered Nurse with over 40 years of experience in various areas. Over the decades that I have been practicing I have observed that wellness has many different facets, one of which is self-confidence.
The aging process can affect a person's self-confidence and feelings of wellbeing. Appearance medicine is a genre of nursing that can greatly help boost your self-confidence by offering antiaging solutions, to help your skin look rejuvenated.
I am very happy to offer a personal and confidential service to help with your concerns to freshen your appearance, or prevent lines developing with the use of cosmetic injections. I use quality products that are offered at a competitive prices to give fresh natural looking results.
Please contact me 021 0277 1422 for a free consultation, where we can discuss your concerns, treatment options and answer any of your questions.
Locations: Tawa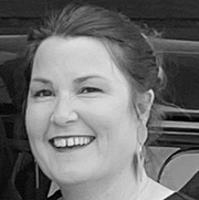 Belinda Ritchie
Registered Nurse
Hi I am Belinda and I have been a Registered Nurse for 20 years.
I have always had a keen interest in beauty and aesthetics and have now taken that interest further to work within the injectables industry to offer Botulinum A toxin injections.
I am passionate about making people happy and to look their best to gain confidence.  I believe in client consultation and collaboration to get desired and practical results.
Location:  Dunsandel, Christchurch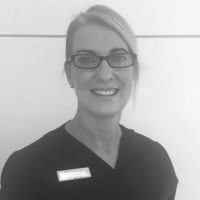 Angela Sickler
Registered Nurse
Angela Sickler is a Registered Nurse with many years experience as a health care professional. Angela has worked in the appearance medicine industry since 2014  as well as a Practise Nurse in the clinical setting since 2007.
Angela is passionate about obtaining natural results and is dedicated to offering the very best service and outcomes for her clients.  http://www.kinlochclinic.com/
Location: Taupo/Kinloch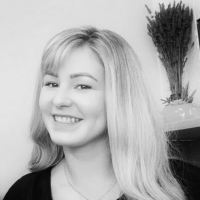 Paige Gray
Registered Nurse
Paige Gray is a Registered Nurse with a passion for aesthetic nursing. The word aesthetic can mean the positive, pleasant or artful appearance of a person or thing.
Paige believes this fits perfectly with injectables, as she considers it an art to enhance an individuals features to add to their natural beauty.  She prides herself on creating a comfortable and safe environment to provide high quality treatments with natural and youthful results.
Please contact Paige on 027 570 7197 to book a complimentary consultation where she can discuss your concerns, treatment options and answer any of your questions.
Locations: Upper and Lower Hutt, Palmerston North