An individually-tailored injectable treatment that non surgically reduces fat under the chin, resulting in a more contoured
neck profile and jawline.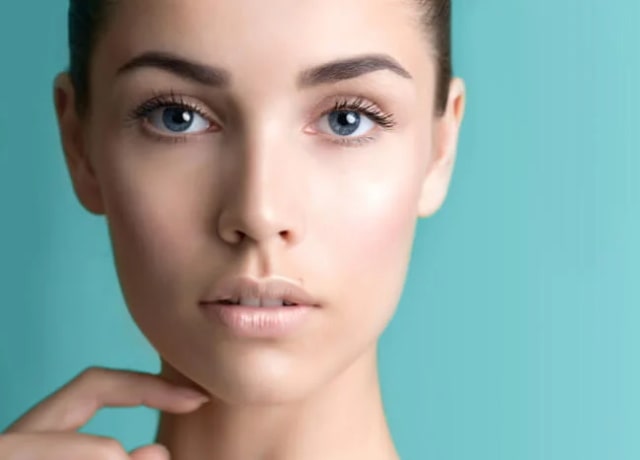 Belkyra® is an injectable form of deoxycholic acid that can be used to reduce fullness under the chin and improve facial contour by destroying the fat cells beneath the chin, which prevents them from storing fat.
Belkyra®  has undergone rigorous clinical evaluation involving more than 2,600 patients worldwide and is FDA approved. 
Reduces submental fullness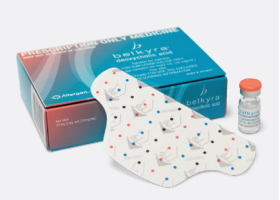 What is Deoxycholic Acid?
Belkyra® contains synthesised deoxycholic acid. Deoxycholic acid occurs naturally in the body and aids in the breakdown and absorption of dietary fat.  When injected below the chin, Belkyra® breaks down fat cells which is then absorbed by the body.

What is involved in a Treatment?
Pre Treatment
During your consultation, we will review your general health, medical history, and aesthetic goals and determine if Belkyra ® is the right aesthetic treatment for you.  A consent form will also be discussed and is required to be signed to go ahead with the treatment.
Note: Multiple treatments may be required
Most patients can achieve optimal results of Belkyra ® with a series of two to four injection sessions spaced about four to six weeks apart. Depending on the needs and aesthetic goals of the patient, some patients may require up to six injection sessions in order to achieve optimal results. Your Cosmetic Nurse Injector will work with you to develop a treatment plan based on your needs and goals of treatment.
Treatment
Makeup is removed prior to the treatment. Placement of injection site is appied to the submental area. Belkyra is then injected into the area via a tiny needle by your Cosmetic Nurse Injector.
The treatment with Belkyra ® will aim to reduce fullness in the submental area and improve facial contour.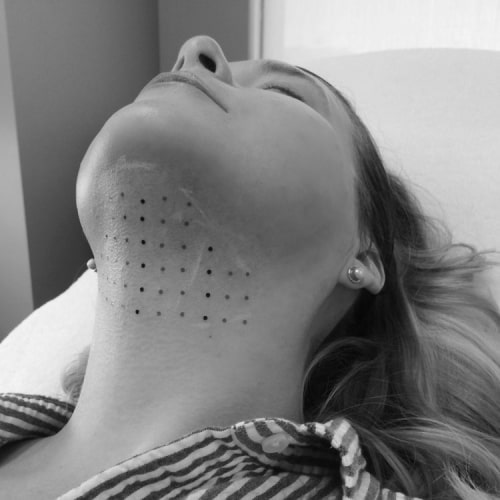 Currently, this treatment is only available with our Cosmetic Nurse Injector Paige Gray  in Palmertson North, Upper & Lower Hutt. New locations will be available soon!
Caution
Do not have treatment if you are pregnant or breast-feeding and seek medical advice before treatment. 
Possible side effects
You may experience some temporary side effects, including discomfort, swelling, bruising, tenderness, and/or redness at the injection sites. These side effects are mild and typically resolve on their own within a week of an injection session.
After Care
Do not reapply make up for 2 hours.
Keep the area cool to reduce any puffiness.
If you think you have suffered from an adverse reaction to treatment, contact your Cosmetic Nurse immediately.
Cost
Cost is dependent on quantity of treatments required to acheive optimal results. This is determined on an individial basis, an estimated cost will be advised and agreed on the consent form prior to treatment being carried out.

Disclaimer
BELKYRA® injection (deoxycholic acid 10 mg/mL) is a Prescription Medicine used for the improvement in the appearance of moderate to severe convexity or fullness associated with submental fat in adults. It should be administered only by trained medical professionals. BELKYRA® has risks and benefits. For more information, talk to your healthcare professional or read the Consumer Medicine Information available at www.medsafe.govt.nz. Ask your specialist if BELKYRA® is right for you. Always follow your specialist's instructions. If you experience side effects and they concern you, see your healthcare professional. You will need to pay for BELKYRA®. Normal Doctors visit fees apply. BELKYRA® treatment should be administered only by trained medical professionals. Speak to your specialist about your own situation and about the benefits/risks of this procedure in appearance medicine. ​Note: Results from BELKYRA® treatment usually last up to four years. BELKYRA® and its design are trademarks of Kythera Biopharmaceuticals, Inc., an Allergan affiliate. ™Trademark of Allergan, Inc. Allergan Australia Pty Ltd, 810 Pacific Highway, Gordon NSW 2072. ABN 85 000 612 831. Allergan New Zealand Limited, Auckland. © 2018 Allergan.